Welcome to
Government College, Sangrah
Government College, Sangrah, Distt. Sirmour, Himachal Pradesh came into existence in the year 2006 with Notification for its establishment by the Principal Secretary (Higher Education) vide Notification No-EDN-Kha(16)-10/95 pt. III loose dated 8th March,2006 endorsed vide Director of Higher Education Notification No EDN-H(8) 79-49/2006 dated 18th March, 2006. The college started functioning w.e.f. August, 2006 with admission to B.A. 1st class only. Govt. College Sangrah is affiliated to the Himachal Pradesh University, Shimla-5 vide Notification No.1-319-2006 HPU (Acad.), dated 13th Oct.,2006.
Read More
From Principal's Desk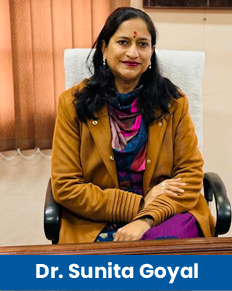 The Government College Sangrah, District Sirmour, Himachal Pradesh has come into existence in the year 2006. The college started functioning w.e.f. August 2006 with admission to B.A.1st Year only. At present, we are offering BA, B.Com and B.Sc Streams to the Students.
The atmosphere of the College is ideal one for learning since it is very calm and peaceful. The wide spread and high peaks of Churdhar broaden one's vision and inspire every learner to march ahead. The natural beauty of the place soothes mind and deepens the aesthetic sense of the learners.
Since establishment, the college has strived to be a key factor for the economic and social transformation of the people of Sangrah region. The college has always aimed at providing multi-dimensional education to the students not only through classroom instructions in different courses of study, but education in its full scope which leads to the enlightenment of intellectual as well as human dimensions of the students in a holistic manner.
Read More